1.1 What is SEO?
SEO stands for "search engine optimization". This is basically the process of improving the quality and quantity of your website traffic with FREE, organic traffic from search engines.
The better your site is search engine optimized, the better that people will be able to find your site via search engines such as Google.
Here's what happens from your reader's point-of-view (POV):
Jane is going to Amsterdam and wants to take photos at Instagrammable places, but she has a problem. She has no idea where these Instagrammable places are.
As a result, she goes on Google and searches "Instagrammable places in Amsterdam".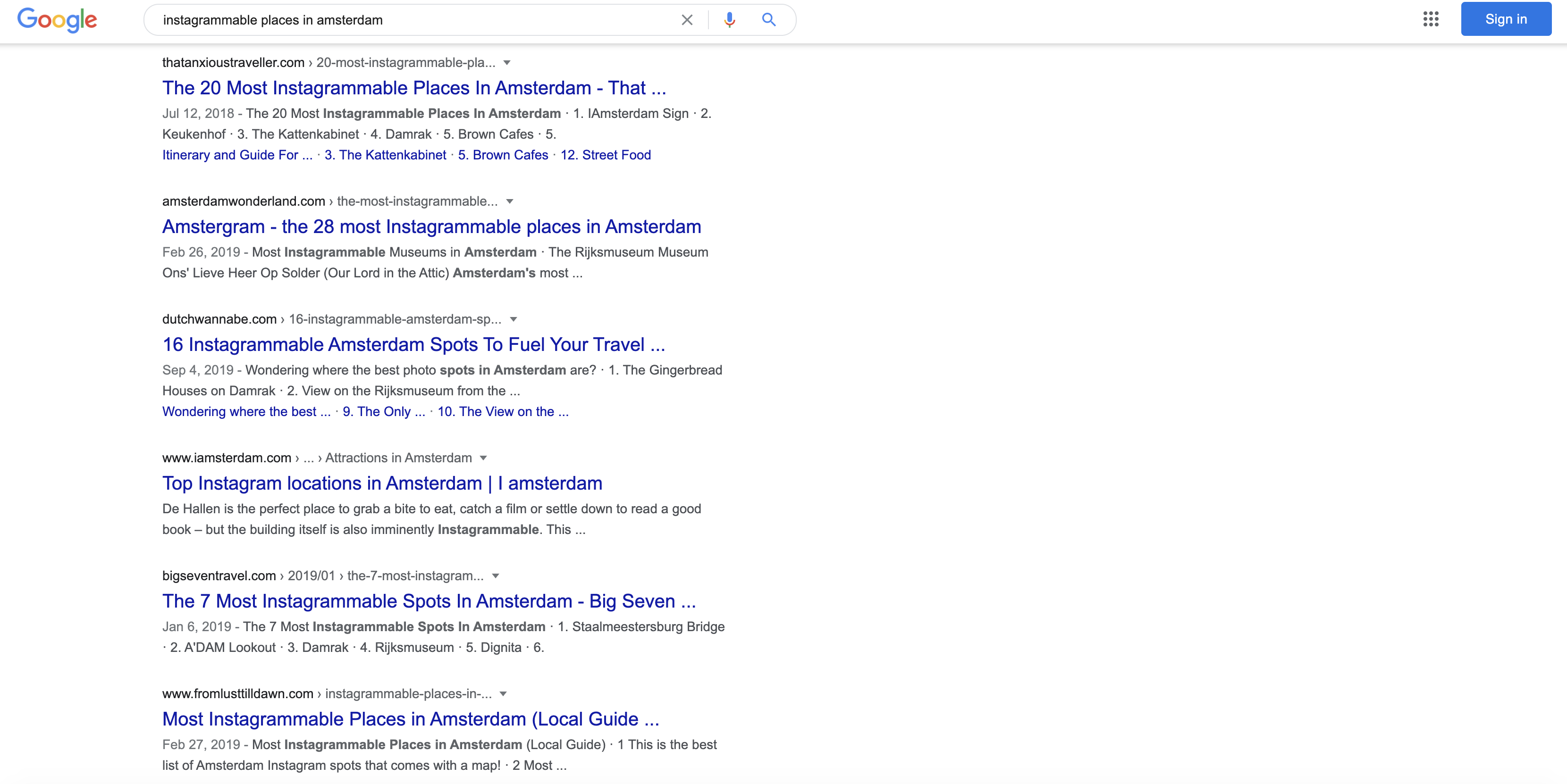 All screenshots in the course including this one will be from an incognito browser.
These websites and blogs show up in Google's top 10 search results. Jane doesn't realize that the reason they're the first ones to show up in thousands or even millions of search results is because they have gone through the process of search engine optimizing their sites and blogs.
Jane clicks on the first link that she sees because the #1 spot in Google tends to get 31.7% of all clicks.
But wanting to find more Instagrammable places, she goes back to the search results and clicks on the fifth result*, which has the intriguing words "local guide" in the title. She scrolls through this post and is happy with the list of Instagrammable places she has now for her trip to Amsterdam.
Her problem of not knowing where Instagrammable places are is now solved because of SEO posts found through a simple Google search!
*Yes, the blog post that Jane is happy with is my own blog post ;) I hope if you ever come to Amsterdam you'll use this as a guide!
Complete and Continue